R-Series Tenor 'Edge' and 'Core' ... What's the difference?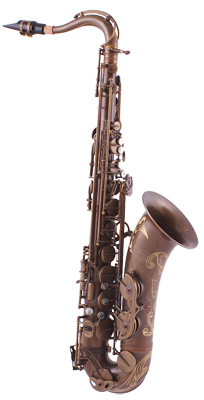 These horns are characterized by a wider bore body in combination with a big bell and rolled toneholes. The sound characteristics can be best be described as open and edgy but with enough warmth in the sound. Very suitable for Soul, R&B, Rock and all other musicstyles where a more modern type of sound is required.
An important part of the sound characteristic of a saxophone is a singing and focussed sound. Many saxplayers are looking for this kind of warm and spreaded sound which is mostly found in vintage French saxophones from the fourties until the sixties of the previous century. These sound characteristics are exactly what the R-Series Core Tenor offers you! The combination of the standard bore body with the big bell and the rolled toneholes are a unique find. The perfect layout of the keywork and the very good intonation of the instrument finishes the job! These horns are very well suitable for Jazz, Bleus, Ballads and all other musicstyles where a focussed stylish saxophonesound is required.